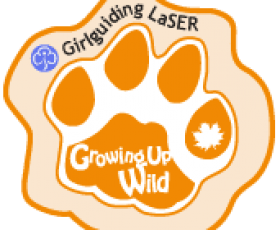 Growing Up Wild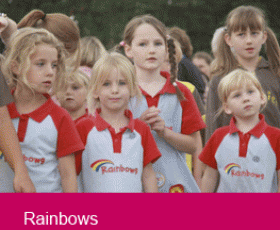 30th birthday in 2017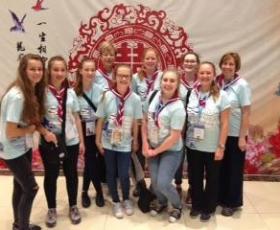 International Trip 2016
Welcome to London over the Border Guides
 There is a saying that "Time flies when you are having fun"

and we in London Over The Border Girlguiding County are certainly having fun.  Now that we are all able to enjoy more daylight hours and spend time at our local Region Campsite at Chigwell Row, Lambourne End, Essex, we are able to enjoy outdoor activities at Chigwell Row and our local areas.  Do check out the activities you can try with LaSER Paw Print badges via the details below.

 
Walk the London Bridges LaSER event 24th June 2017

   Have you volunteered to help our County to marshal one of the London Bridges for the event on 24th June this year?  Please contact Angela Walter - contact details in LOB News - to offer your help as soon as possible .

 
Growing Up Wild LaSER badges 

-  There are 25 Paw Print badges with ideas for outdoor meetings and are found on the Girlguding LaSER website.  These badge syllabi provide activities covering the whole year and are a great fun with all our members such as Growing Up Wild in the Woods, Growing Up Wild With Insects and Mini Beasts and many others.  Do look out for them there are lot of great ideas and resources.

 
April County Newsletter

is now available on our Members Page,  you will need to log in with your Membership number and date of birth.  If you can't get in then do contact the County Team and we will add you to our list.

 
Never a County to rest on our laurels

a huge number of Leaders from our LaSER Region joined with Leaders from Anglia Region at Turn Up The Volume event to learn about the latest developments in shouting out about all of our fantastic programmes in Girlguiding and how to reach as many girls, young women and adults as possible.

  
Rainbows celebrate their 30th Birthday in our County

on  Saturday 17th June 2017.  Plans have been made and information has been sent out.  If you are with a Rainbow unit in our County and haven't heard about this yet then contact Pam Young - contact details in LOB News. 

  
Resources on Girlguiding London Over The Border County website -
Badges may no longer be available for some of these resources 
* Heritage Challenge and Resource Pack are  being updated and will be available soon.
 To register your daughter or to volunteer yourself as an adult then contact www.girlguiding.org.uk
About Our County.
Our name of London over The Border is taken from the diary of Charles Dickens, who talked of the villages beyond Bow as London "over the border".   For more interesting facts about our County and our County Standard please click on this link County Standard.  A map of our area can be found here - London Over The Border Map