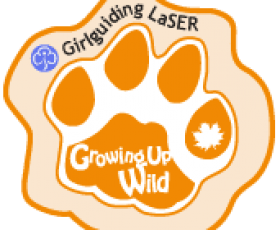 Growing Up Wild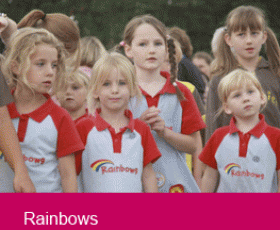 30th birthday in 2017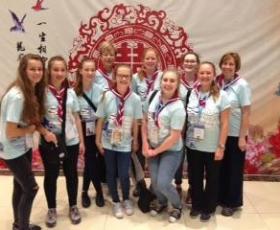 International Trip 2016
Welcome to London over the Border Guides
As we come into Autumn, our units with their amazing leaders are already planning 2018 events as well as remembering what fun we have had this summer with all of our 2017 adventures, trips, residentials, camps and international events, not forgetting all those outings and residentials happening before the end of 2017.
Volunteering with Girlguiding is such fun

and presents opportunities to try out new activities such as Zorbing, High Ropes, sitting round a campfire and being part of a world wide organisation.  Find out more on www.girlguiding.org.uk 

 
LaSER Paw Print badges

  Have you seen all of the new badges having now available. See www.girlguidinglaser.org.uk

 
September County Newsletter

is now available on our Members Page,  you will need to log in with your Membership number and date of birth.  October newsletter will be available in the next week.

 
Colours of the Rainbow 2017 was  held on 23rd

September. Girlguiding Chigwell Row Brownie and Rainbow Day was enjoyed by around 1500 Rainbows, Brownies, their leaders and unit helpers who attended this year's event.  Everything was amazing including the weather which kept fine for us. The variety of activities on offer were breathtaking and we would like to send a huge thanks to Yvonne Chigwell Row Warden and the Campsite crew for all their hard work as well as Pam one of our Asst County Commissioners, who all helped to make the day a success.  Look out for photos in the October County newsletter LOB News.

    
Resources on Girlguiding London Over The Border County website

- We are in the process of updating our resources page on our website so do keep your eyes open for any updates.

 
To register your daughter or to volunteer yourself as an adult then contact www.girlguiding.org.uk
About Our County.
Our name of London over The Border is taken from the diary of Charles Dickens, who talked of the villages beyond Bow as London "over the border".   For more interesting facts about our County and our County Standard please click on this link County Standard.  A map of our area can be found here - London Over The Border Map